Welcome Everyone
We are delighted you have chosen to visit us.
The Cecilian Singers are a group of people who love to share music, with each other, but most importantly with YOU. We perform concerts twice each year, at Christmas and in the Spring. We hope you will join us at these celebrations of music.
Our 2023 Spring Concert "Rise Up My Love – Songs of Levity and Longing" was a great susccess! For a taste of what a Cecilian Singers concert is like please check out the following YouTube playlist.
We welcome singers of all kinds and from everywhere. If you love music and want to share it with appreciative audiences, you have found your new home! For more details check out the Join Us link at the top of the page.
Our 2023/24 season is bringing big changes to our choir and we are excited to welcome Matthew Praksas as our new Director of Music and Connor Elias as our new Collaborative Pianist. They bring a wealth of experience and training to our organization and we look forward to an exciting year under their direction.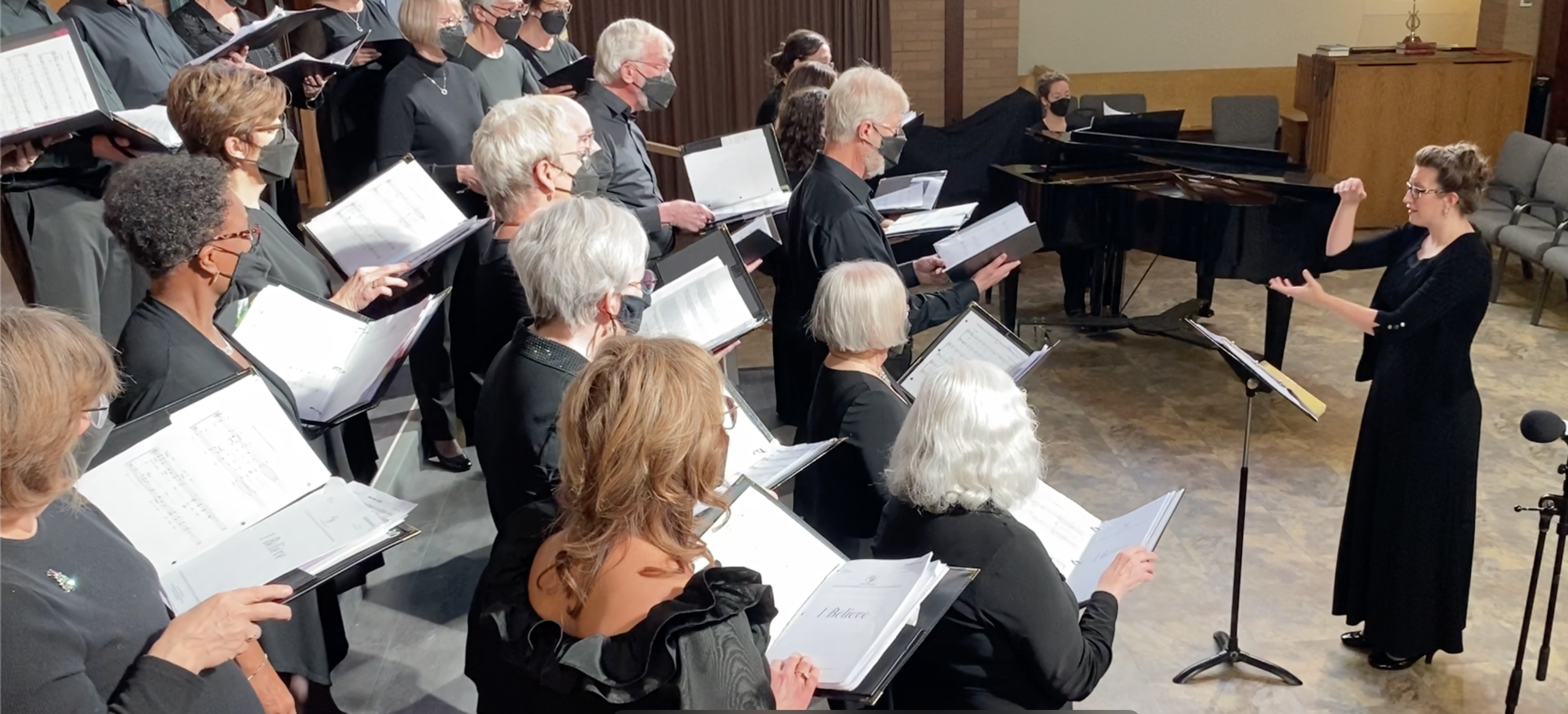 Rehearsals for our Fall Season start on at 7:30 pm, September 6th. New choristers are welcome to join us!