Our next concert is coming SOON!
Won't you join us at Zion Lutheran Church at 3:00 PM on April 14, 2019 for our concert?
Tickets are $20.00 in advance ($25.00 at the door) and can be purchased from any choir member or at McNally Robinson booksellers on 8th Street East.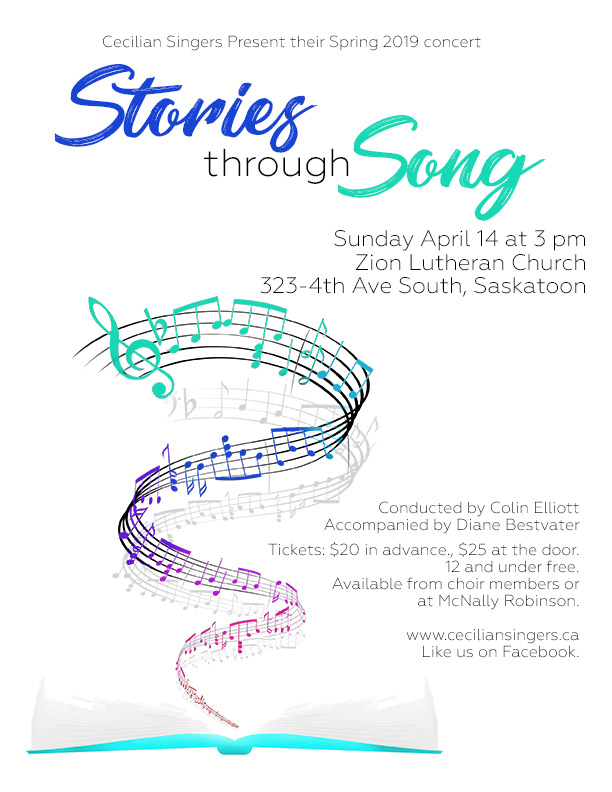 You don't want to miss it!
Christmas Concert 9 December, 2018